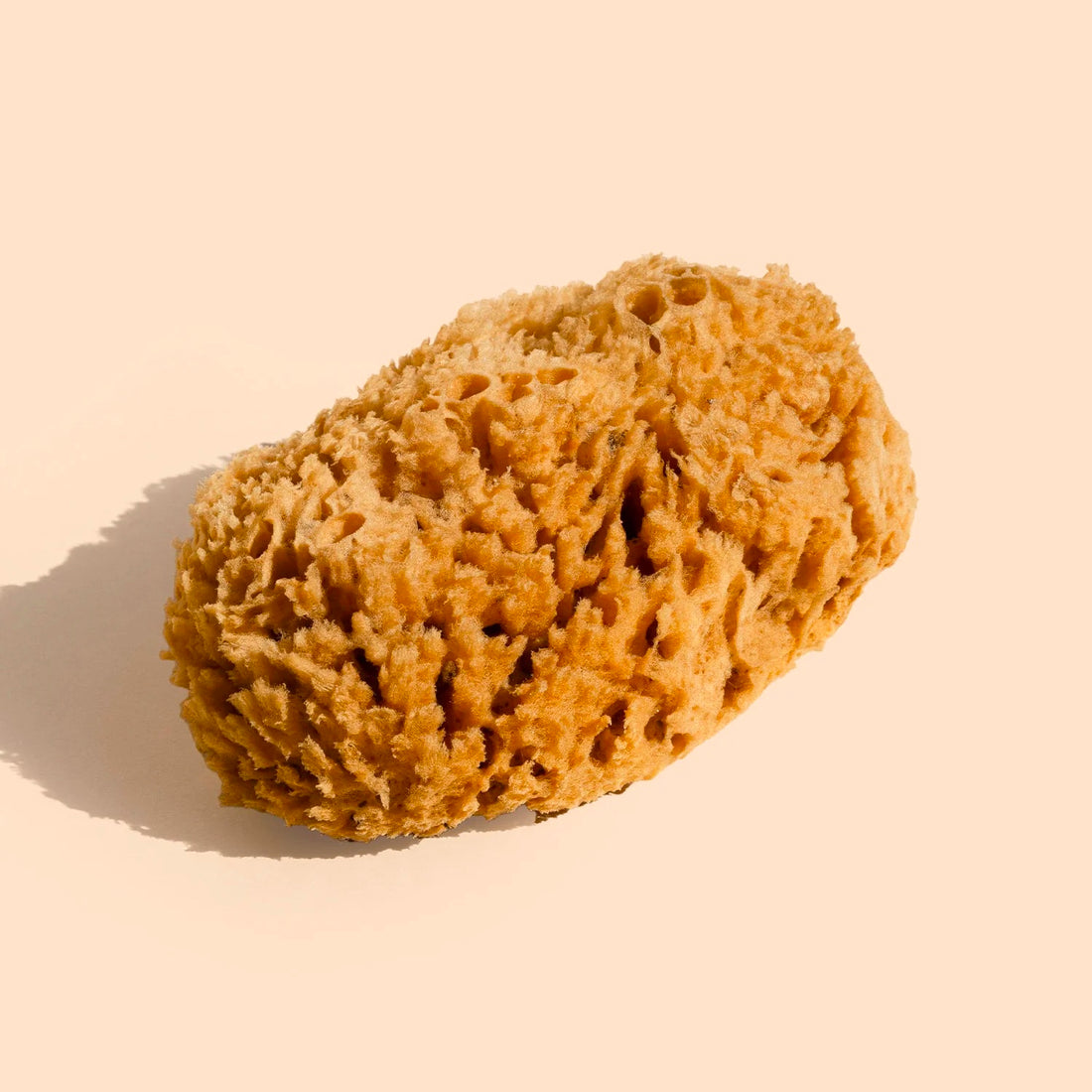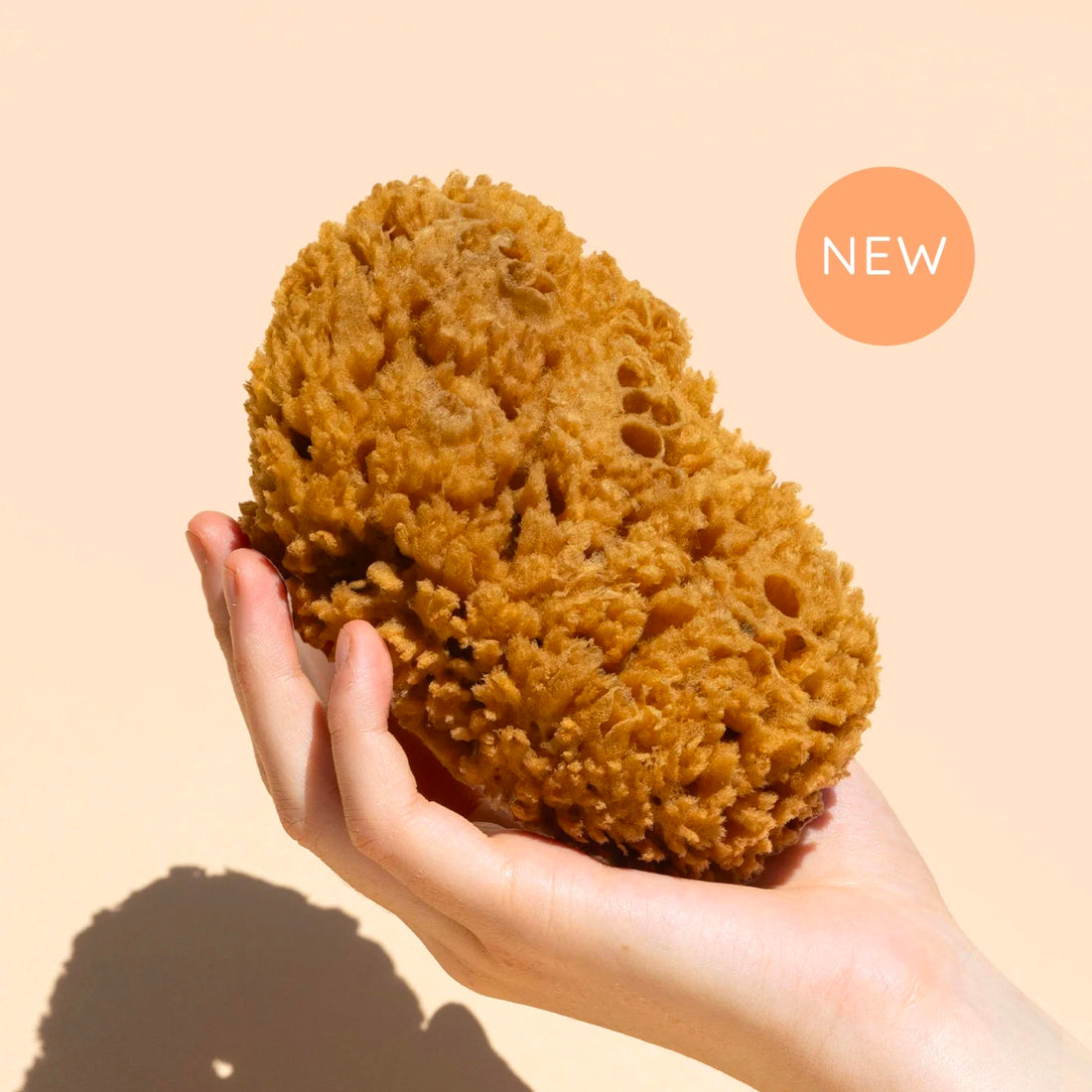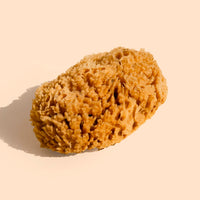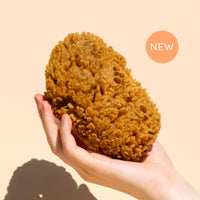 A grass sea sponge sustainably harvested from the Caribbean, designed to gently exfoliate and deeply cleanse from head to toe. 
Unearth the secret to silky-smooth skin. When combined with water or body wash, this 100% natural sponge provides a rich lather for total-body exfoliation. Hypoallergenic, free of chemicals, biodegradable, and rich in enzymes, this renewable tool also prevents bacteria growth and inhibits odours, so you can confidently use it for months without needing a replacement.
Size varies from 5-5.5 inches.