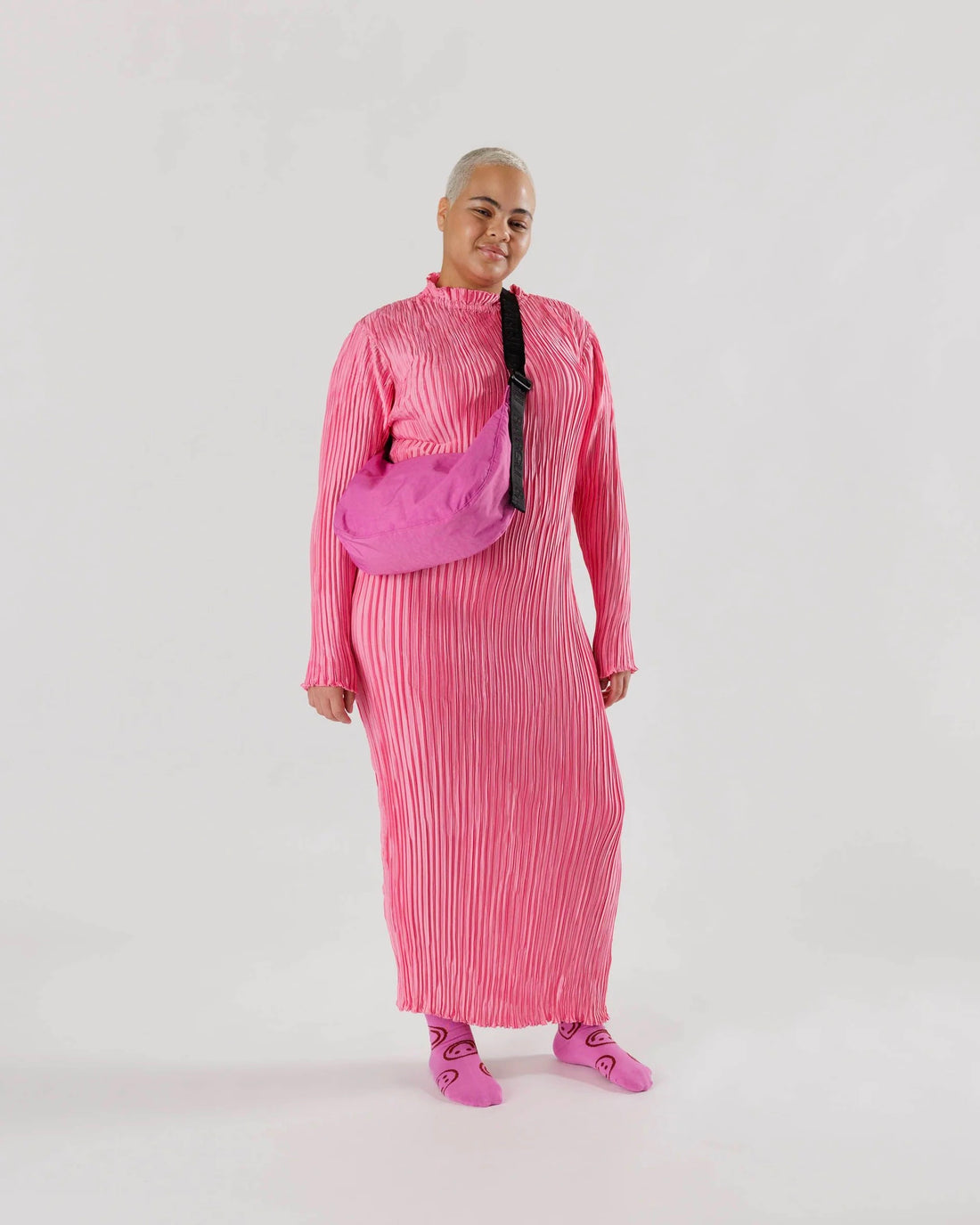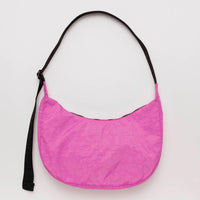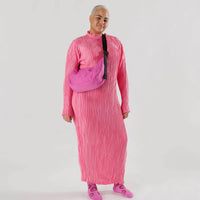 Baggu Medium Nylon Crescent Bag - Extra Pink
Practical doesn't have to be boring. Our Medium Nylon Crescent Bag is effortlessly casual and large enough to carry more than just the essentials. Wear it slung over your shoulder or crossbody for a hands-free experience. Complete with two interior pockets that make it easy to stay organized.
Adjustable tonal logo strap
Measures 8" × 13 ¾" × 4"
37 ½" adjustable logo strap
Recycled heavyweight nylon, recycled ripstop nylon lining
Machine washable
Recycled Nylon
Starting with their Spring 2022 collection, all of Baggu's ripstop nylon styles are now made with 100% recycled nylon filament yarn (up from 40% recycled before). This 100% recycled nylon yarn is produced from pre-consumer waste, which saves scrap material from being landfilled, conserves petroleum resources, and reduces greenhouse gas emissions.