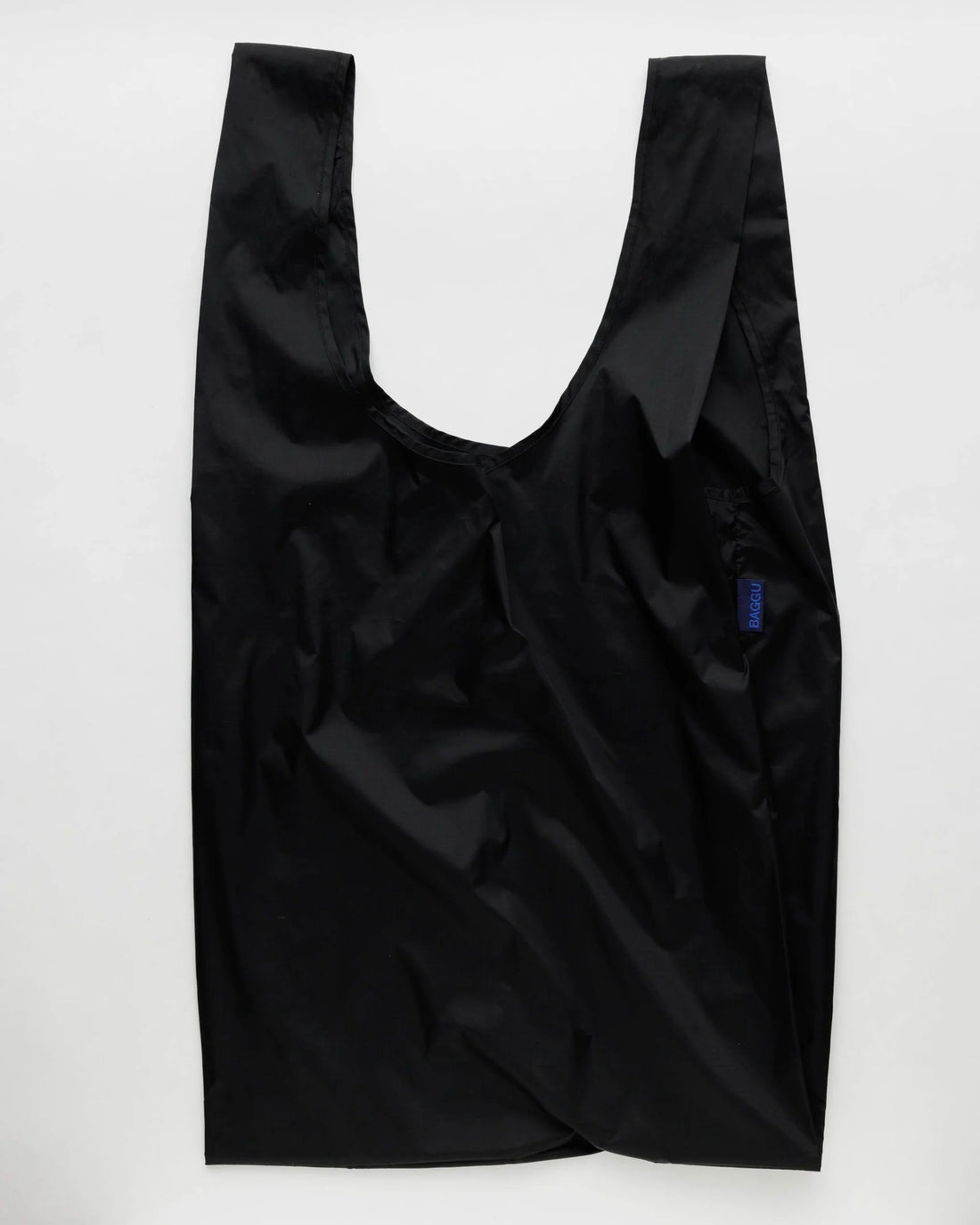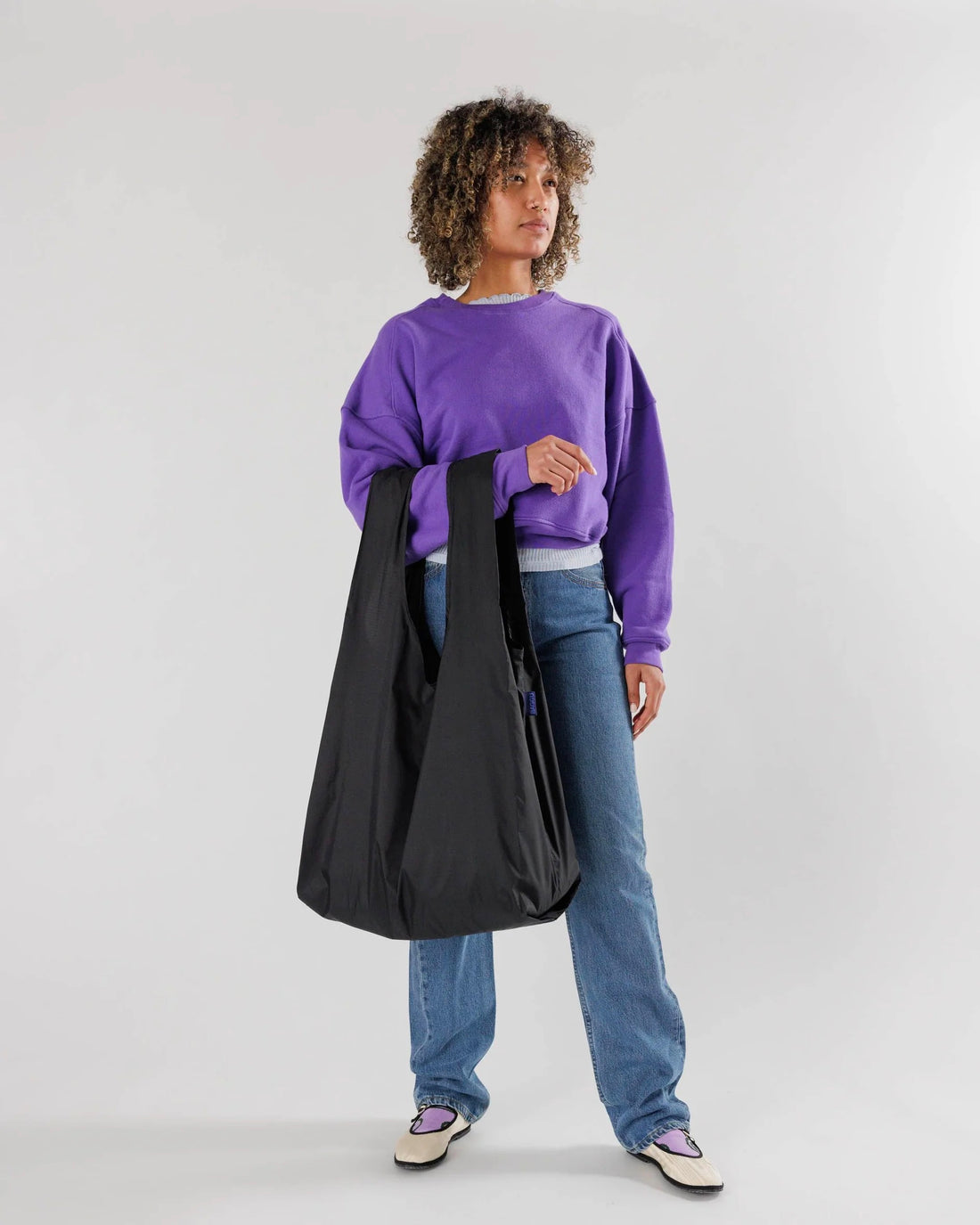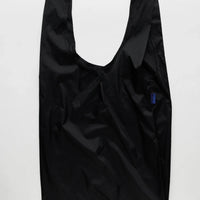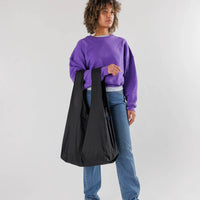 Baggu Black Big Reusable Bag
A seriously big shopping bag or a fun slouchy carry-all. Perfect for travel, laundry and major shopping trips.
● Carries up to 50lbs comfortably over your shoulder
● Folds into a 6" × 6" pouch
● Carries 50 lbs
● Measures 33" × 18" × 9"
● Recycled ripstop nylon
● Machine washable
Minimal Waste Design
To minimize waste and increase durability, Baggu reusable bags are assembled from one continuous piece of recycled nylon material, with the neck of the bag used to construct the carrying pouch.
Recycled Nylon
All of Baggu's nylon styles are made with recycled nylon filament yarn, produced from pre-consumer waste. This saves scrap material from being landfilled, conserves petroleum resources and reduces greenhouse gas emissions.
Recycled Packaging
Standard Baggu packaging is made from FSC-certified 100% recycled paper stock, with non-plastic eco-friendly coatings that are fully recyclable.