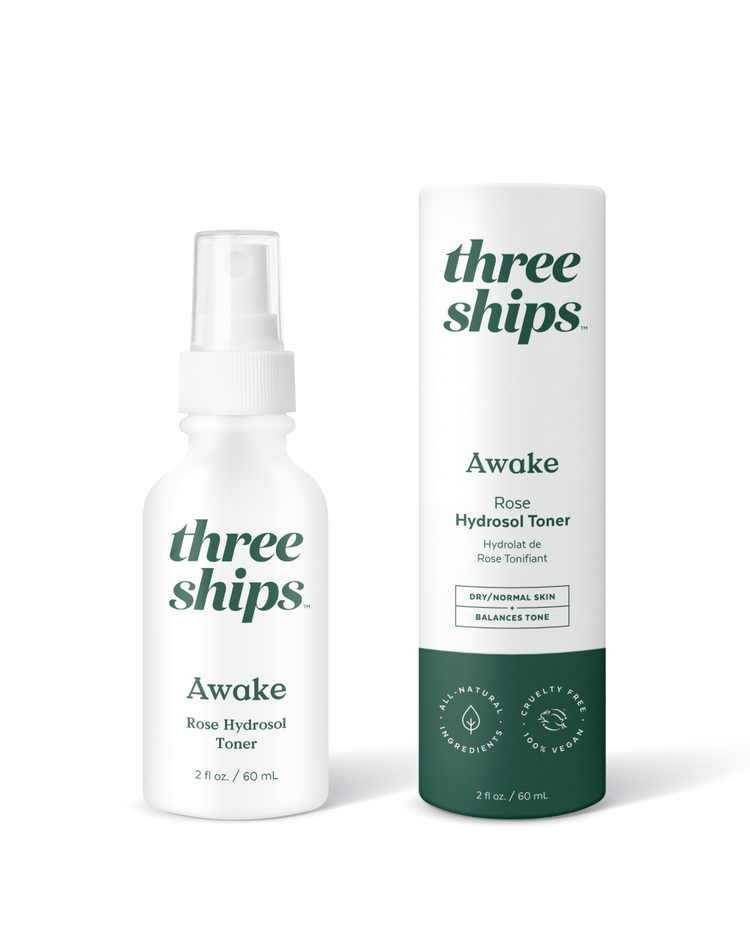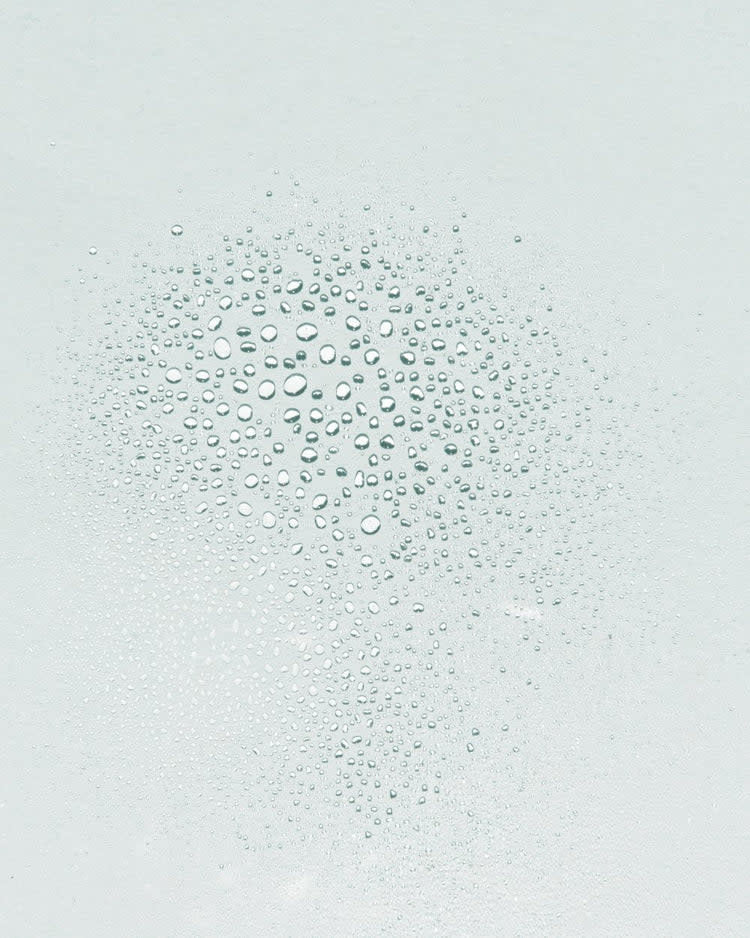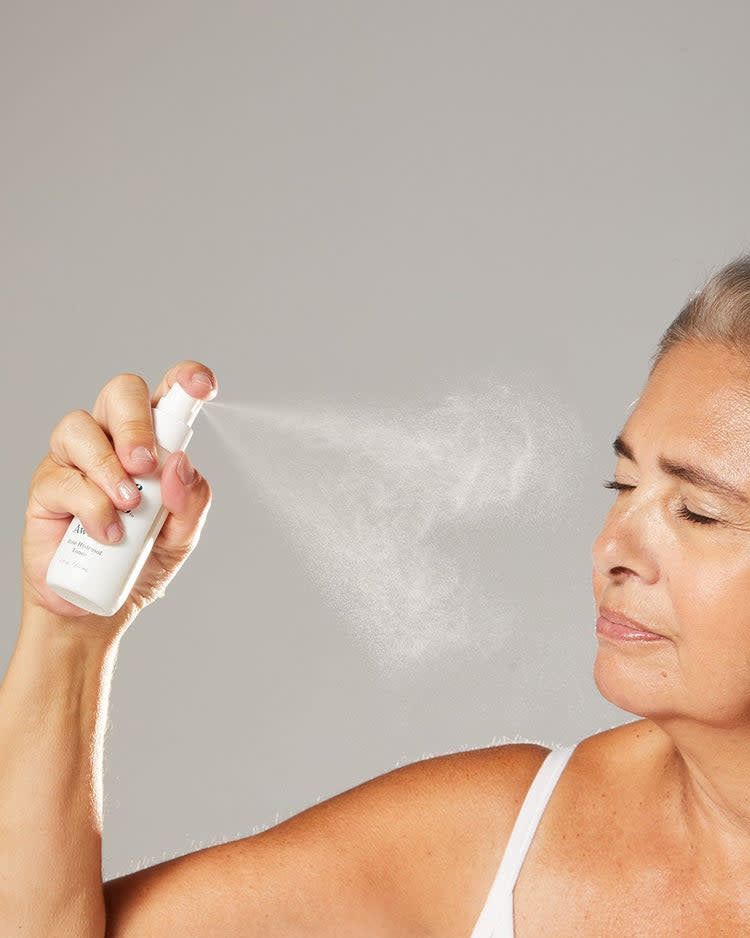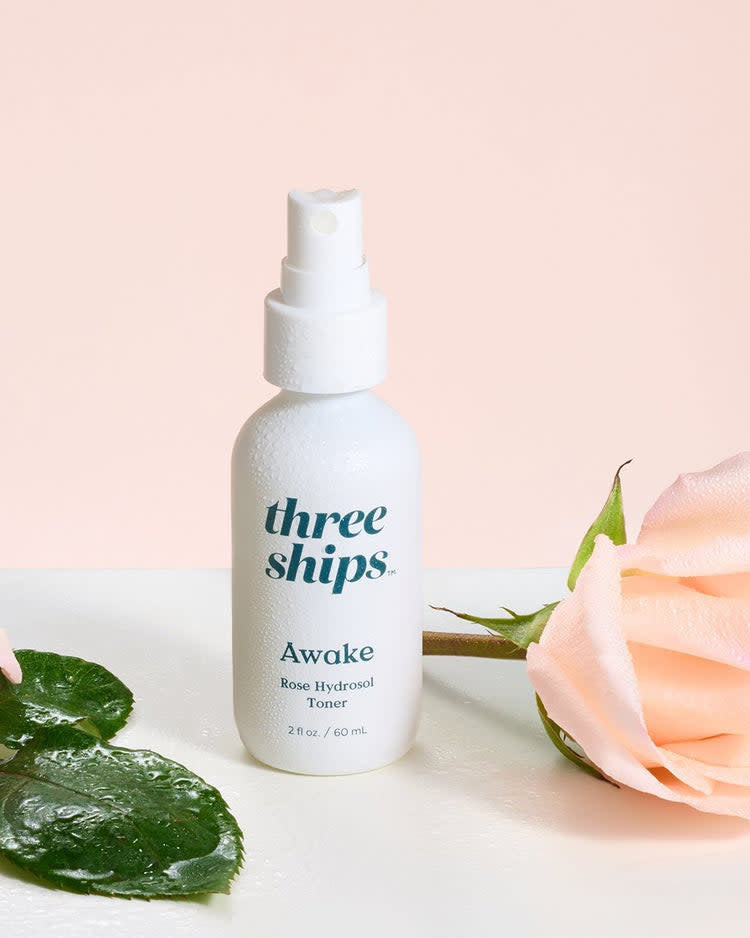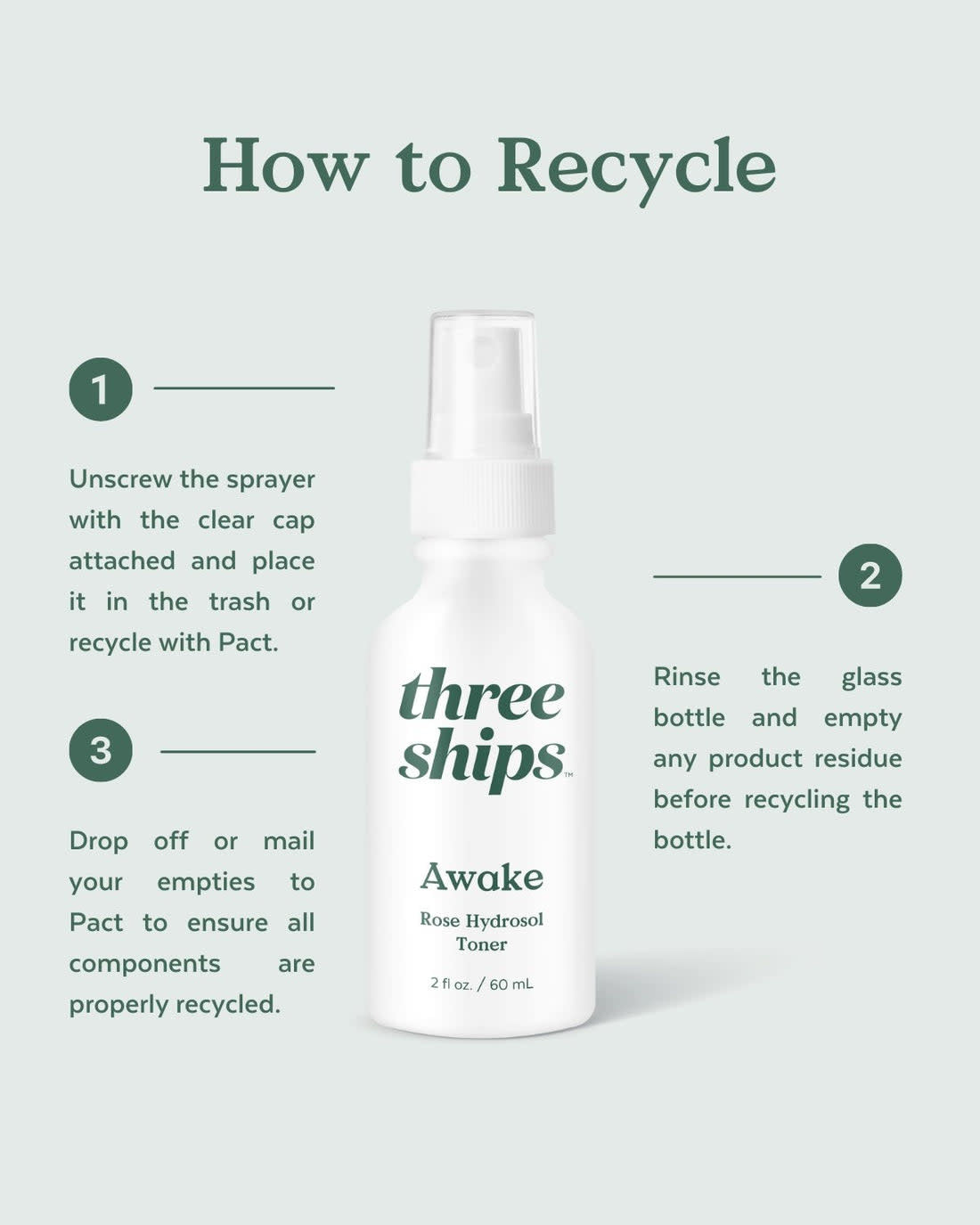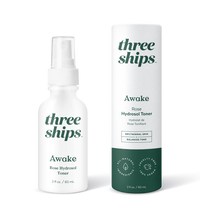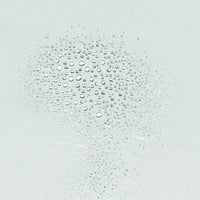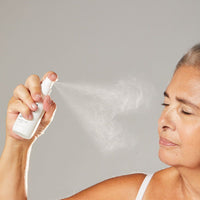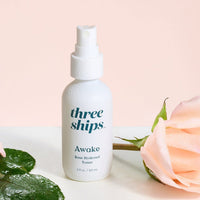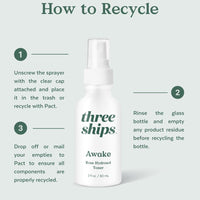 Awake Rose Hydrosol Toner
FOR DRY + NORMAL SKIN
2 fl oz. / 60 ml
Rose hydrosol helps reduce the appearance of fine lines and hyperpigmentation while also maintaining the skin's pH balance after cleansing.
Look closer: This toner also contains alcohol-free witch hazel, which shrinks the appearance of pores without leaving your skin feeling tight and parched.
How to use: After cleansing morning and evening, shake and spritz over the entire face. 
Ingredients: *Rosa Damascena (Rose) Distillate, *ᵀAloe Barbadensis (Aloe Vera) Leaf Juice, *ᵀHamamelis Virginiana (Alcohol-Free Witch Hazel) Water, Glycerin, *ᵀRosa Canina (Rosehip Extract) * Non-GMO, ᵀ Organic