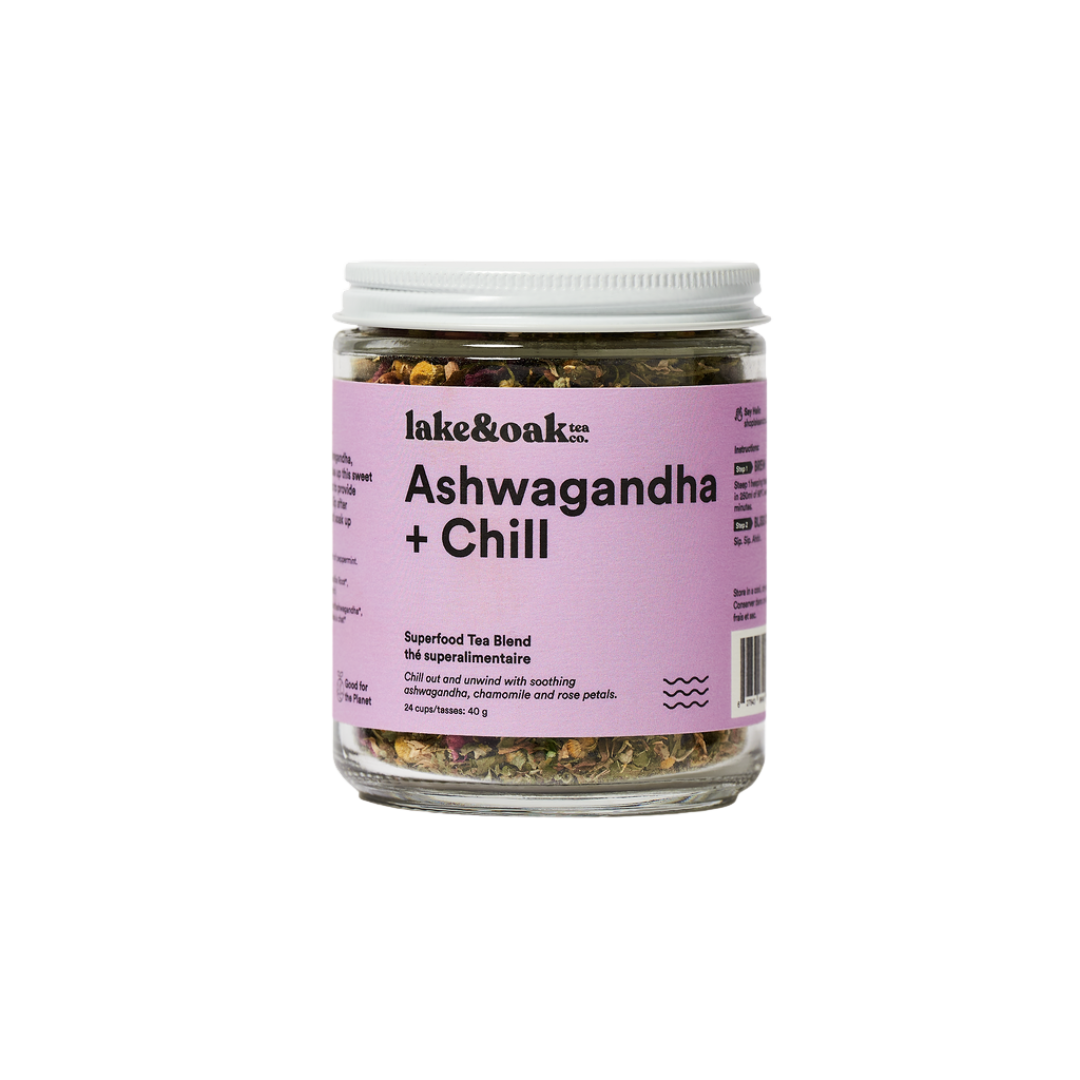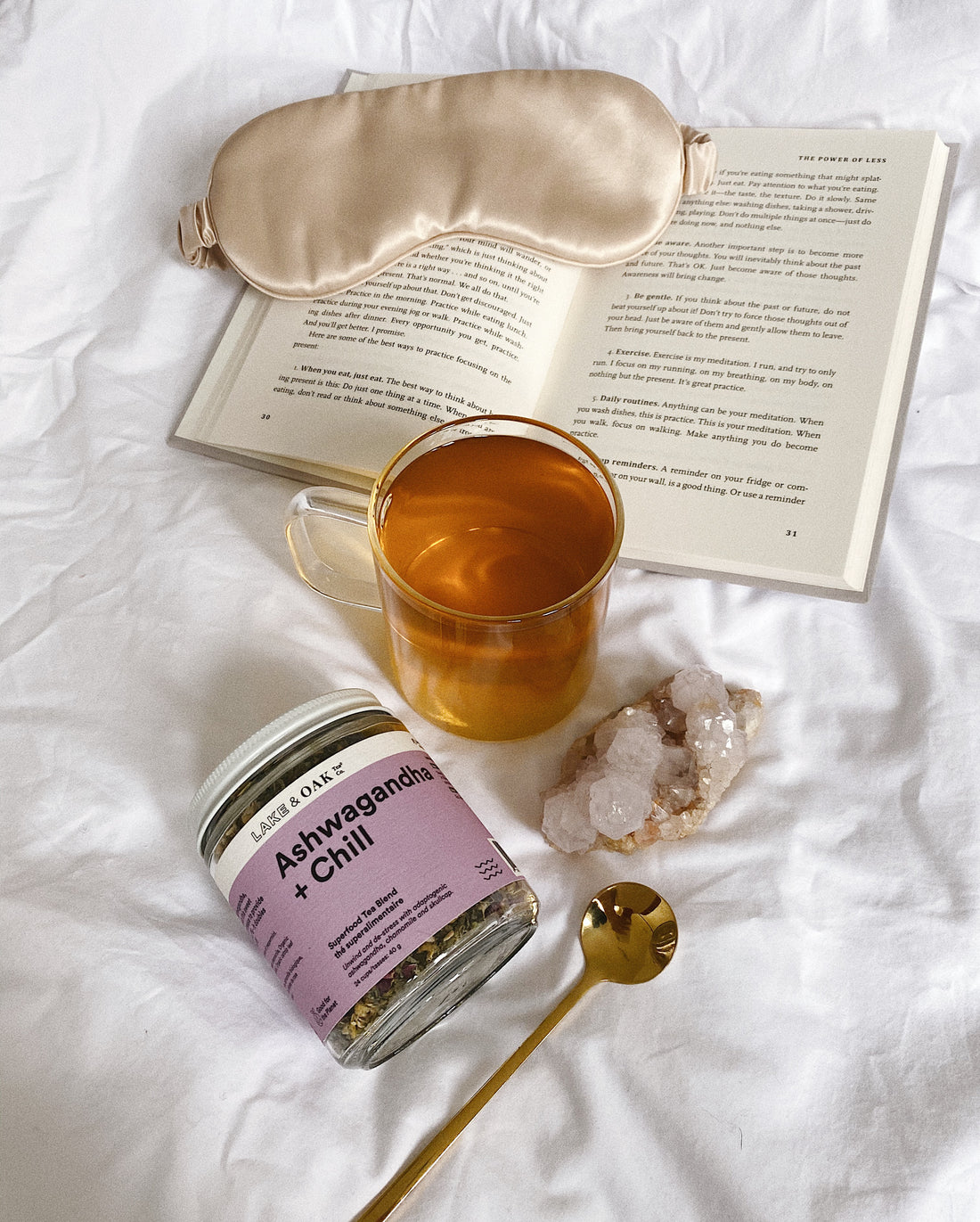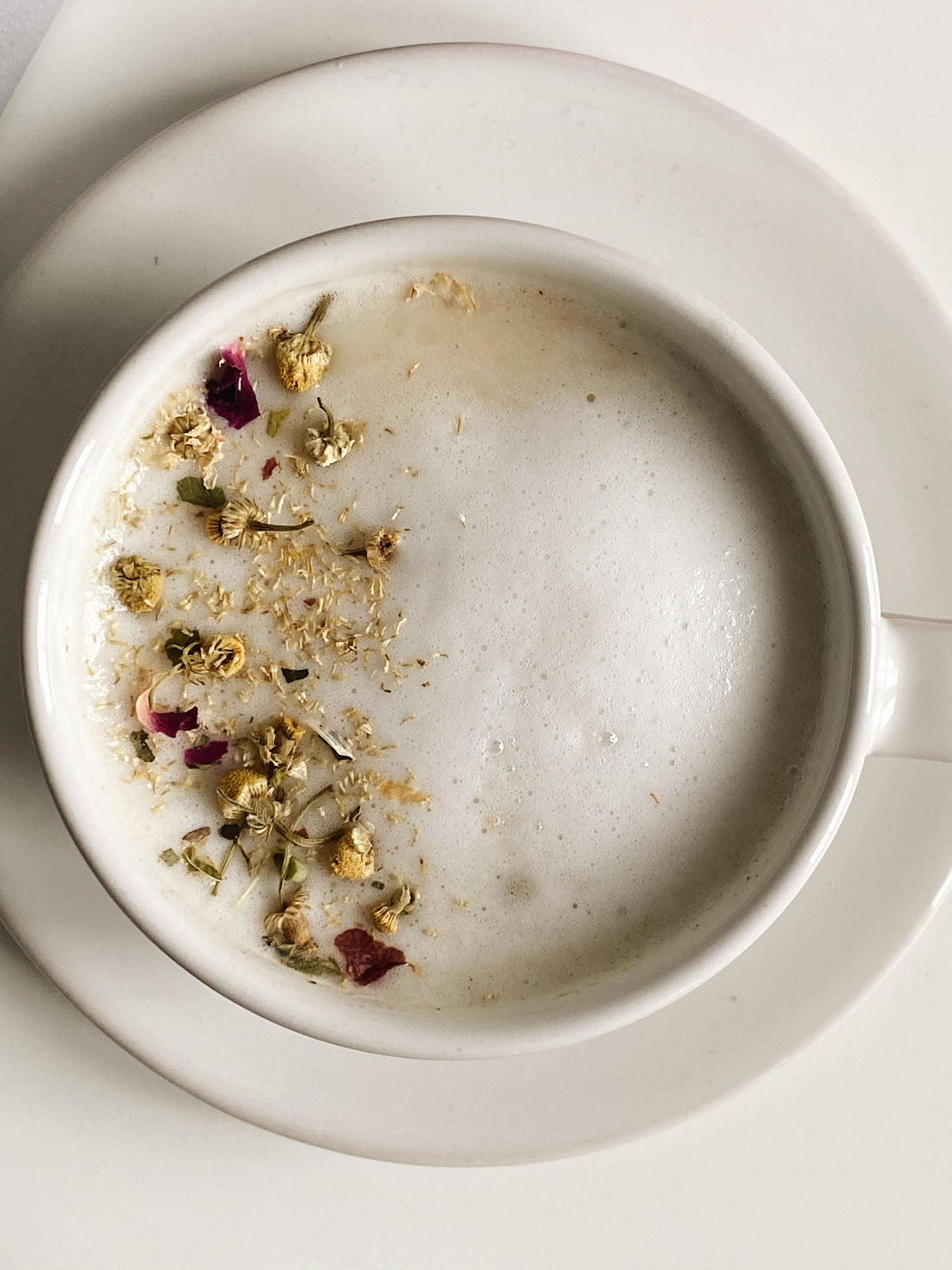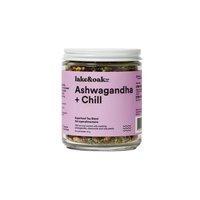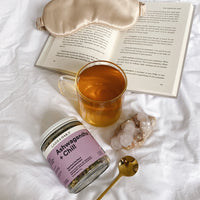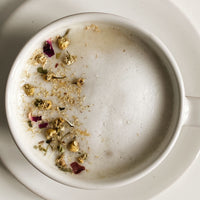 Ashwagandha + Chill - Superfood Tea
The chill-est tea in the game. Ashwagandha, Skullcap, and Chamomile make up this soothing blend of superherbs, lowering cortisol levels and bolstering well-being.  
100% ORGANIC - ADAPTOGENIC - NUTRITIONIST FORMULATED - CAFFEINE-FREE
Tasting Notes: Spearmint & subtle floral chamomile notes.
Benefits - Ingredients shown to help:
reduce stress-related insomnia
regulate cortisol levels, alleviating anxiety and emotional stress
reduce inflammation in the intestinal tract
manage symptoms of anxiety and depression
reduce the effects of hangover symptoms
Ingredients: Organic Ashwagandha Root, Organic Chamomile, Organic Peppermint, Organic Skullcap, Organic Rose Petals, Organic Catnip Leaf & Flower.
Made in Canada