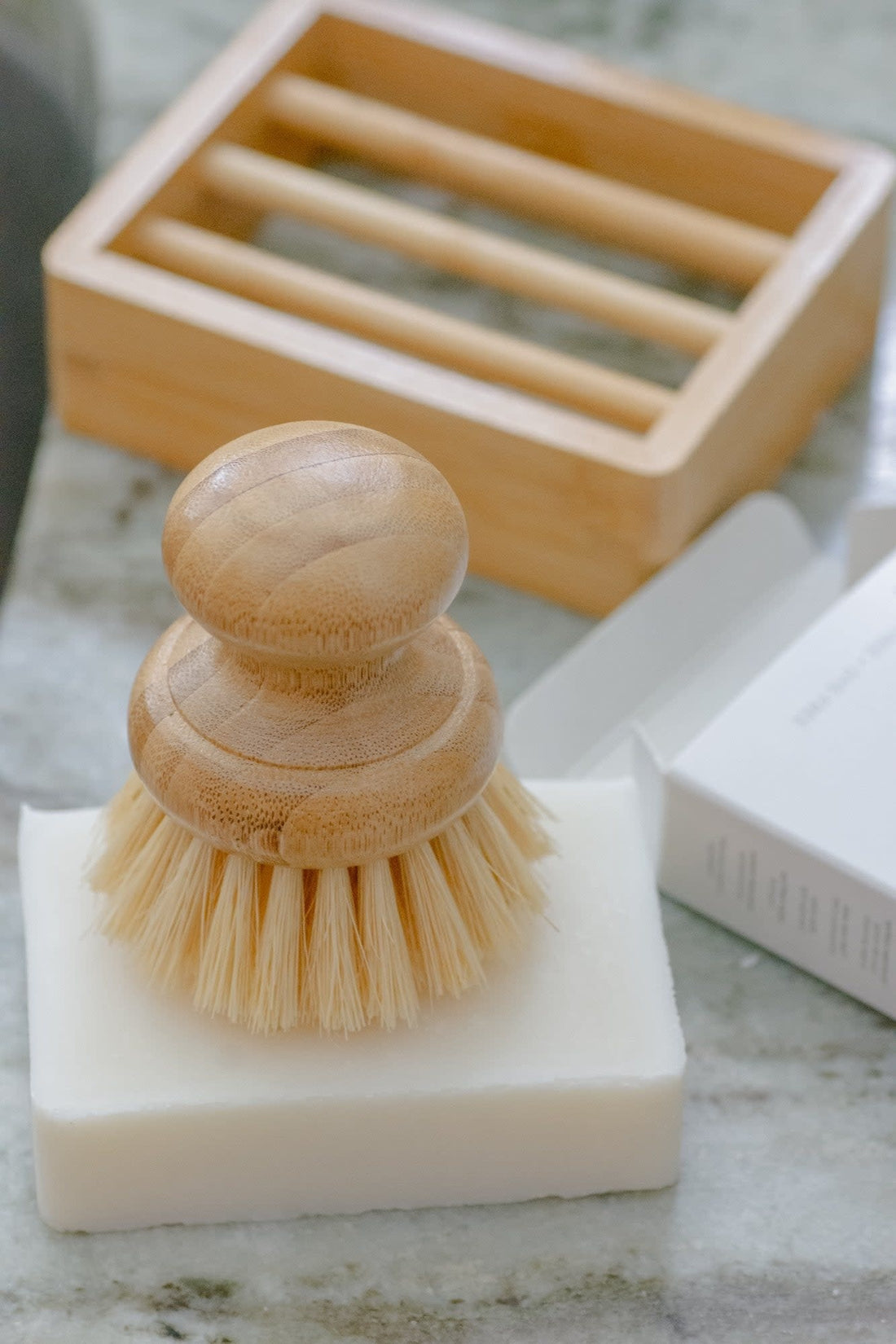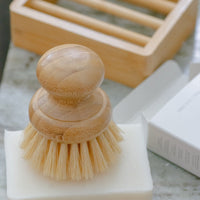 Agave Dish Washing Brush (Short Handle)
The CASA AGAVE® brushes are an easy replacement for your plastic dishwashing, pot scrubbing and vegetable brushes in the kitchen and home.
Choose the light bristles for dishes and the dark bristles for pot scrubbing. 
With a Moso Bamboo handle and medium weight agave or palmyra fibre bristles, these brushes can be used for dish washing, pot scrubbing, vegetable washing and even general cleaning in the bathroom. Always test first on new surfaces or materials for compatibility.
Replaces: Plastic dish or pot brushes.
Longevity: Each brush can be used for 1-3 months or longer depending on frequency of usage and proper storage. Make sure to not submerge or soak the wooden parts in water. Place in a dry spot after using it.