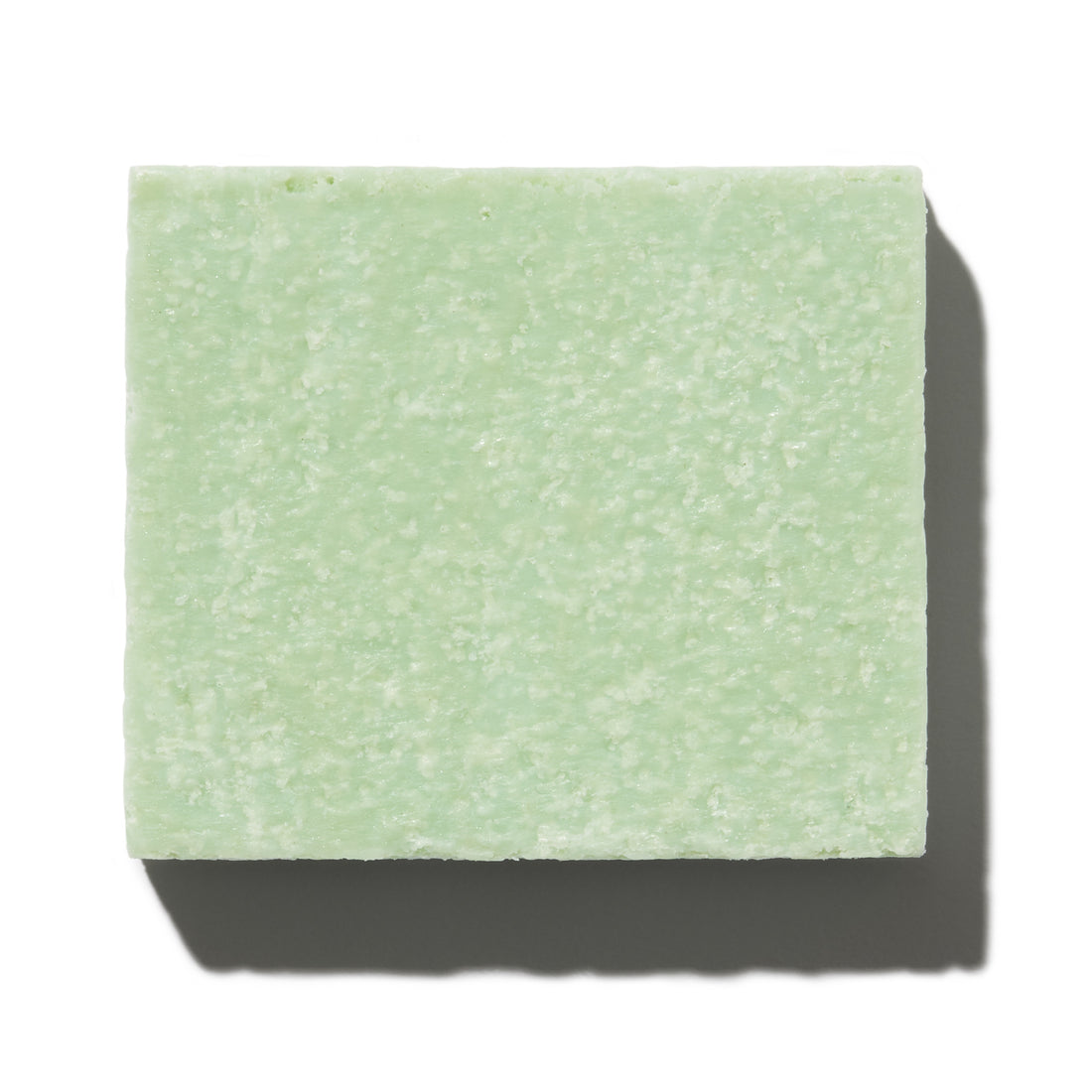 This super-bar boasts all the characteristics of your favorite morning-after nosh, with both avocado butter and avocado oil, it's ultra-moisturizing and, chock-full of nourishing sea salt. Sweet basil essential oil enhances the luster and tone of dull-looking skin, while invigorating lime and grapefruit essential oil imbues the bar with antimicrobial and astringent properties. It treats a variety or skin conditions such as; acne, eczema, psoriasis, athlete's foot (just to name a few!), and with its natural antiseptic and antibacterial properties, is excellent as a shaving bar for both men and women! 

Recommended For: dry, skin concerns, shaving
Ingredients: saponified europaea (olive) oil, cocos nucifera (coconut) oil, butyrospermum parkii (shea) butter, sea salt, avocado oil, avocado butter, green clay, matcha green tea, (essential oils of: lime, pink grapefruit, lavender, sweet basil, and litsea cubeba), vaccinium myrtillus (bilberry extract), saccharum officinarum (sugar cane) extract, acer saccharum (sugar maple) extract, citrus aurantium dulcis (orange) fruit extract, and citrus limon (lemon) fruit extract
Caution: Manufactured in a facility where nuts, seeds and gluten are present, cross contamination is possible.
Directions: Create a lather, and apply to areas to be shaved, or treated. Rinse thoroughly. A shaving brush works well to create a rich lather for face, or legs.