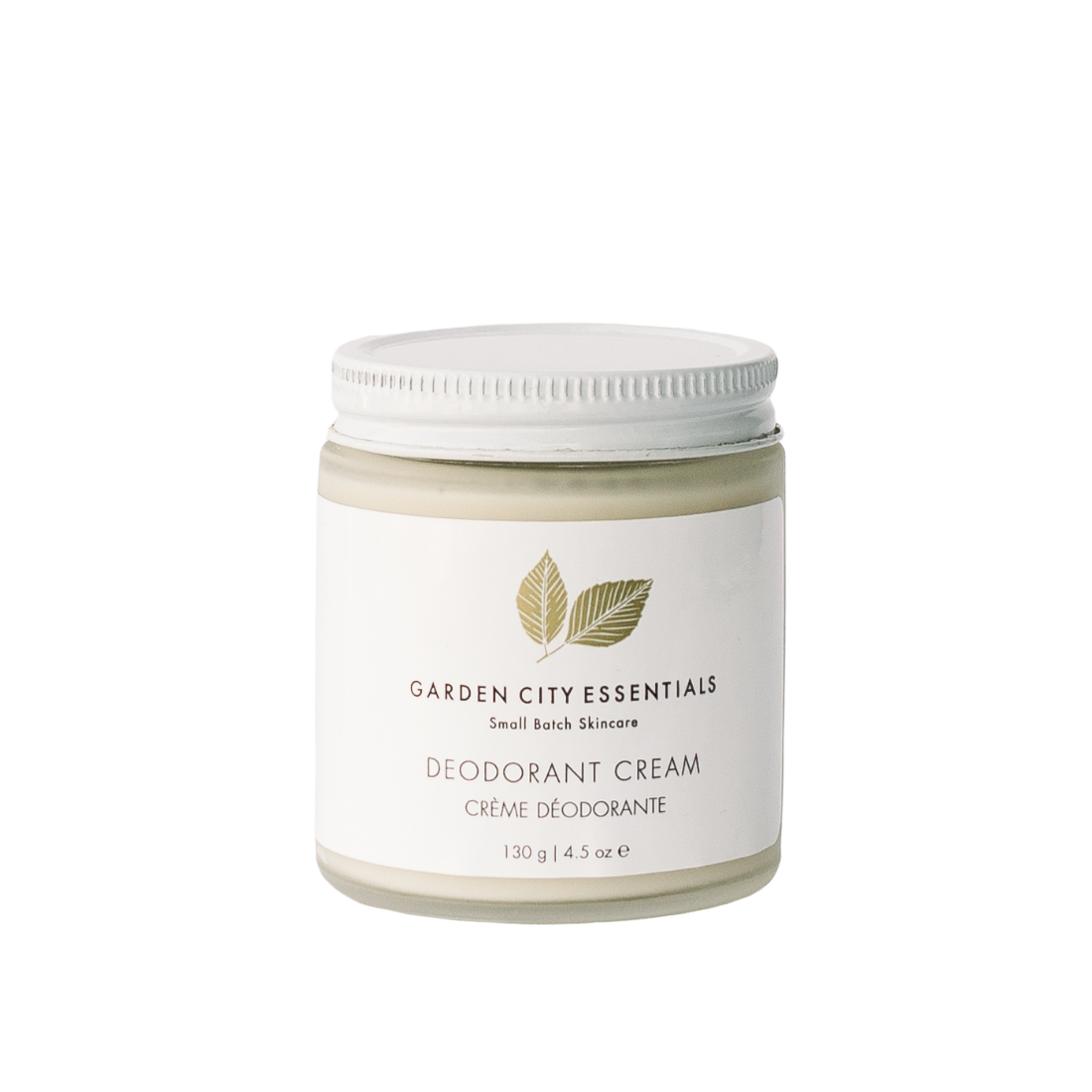 The natural way to stay dry and smell great.
Formulated to prevent odour causing bacteria ~

We believe that using natural deodorant is the foundation of a holistic self-care regime. Our deodorant cream has a lovely, gender neutral scent, is quickly absorbed for a dry finish and will keep you fresh all day. It is not an antiperspirant, however, ingredients such as Kaolin Clay and Arrowroot Powder will help keep you dry. The texture of this product will vary depending on the temperature. (Ranging from a soft paste to cream - it is always easy to apply).
We use a minimal amount of Sodium Bicarbonate (Baking Soda) in our deodorant, and have taken great care to formulate a product that will not cause irritation or pH imbalance. That being said, some of us are more sensitive than others, so discontinue if irritation occurs.
Preservative free.
Directions: Apply to underarms. A pea size amount is all it takes. Make sure product is completely absorbed.
Ingredients: Coconut Oil*, Arrowroot Powder, Kaolin Clay, Sodium Bicarbonate (aluminum free), Beeswax*, Cocoa Butter*, Shea Butter*, shelf stable probiotics, Essential Oils of Lime, Lavender*, Palmarosa*, Frankincense*, Clary Sage and Tea Tree. *=Organic
4 oz