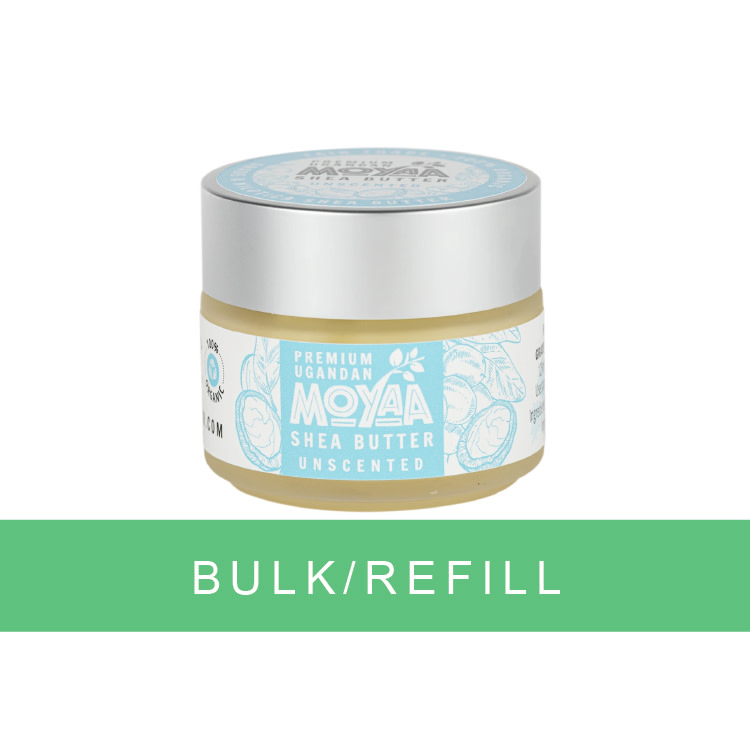 1. Purchase a mason jar for $2
2. Select the amount you want to fill your jar.
(a 125ml jelly jar will hold 100g product)

Moyaa Shea Butter comes from the Vitellaria Nilotica tree and is a fair trade product from Uganda. It's the highest Grade A Quality, certified organic, unrefined, and 100% pure.
Wild-harvested, raw, and cold-pressed - an all natural total body moisturizer that nourishes and restores. This simple, healthy, socially responsible product can help treat a variety of skin conditions and irritations. 
This product can be safely used on children, provided they do not have a nut allergy. It's a great way to prevent diaper rash and treat cradle cap for babies, as well as moisturize their skin.