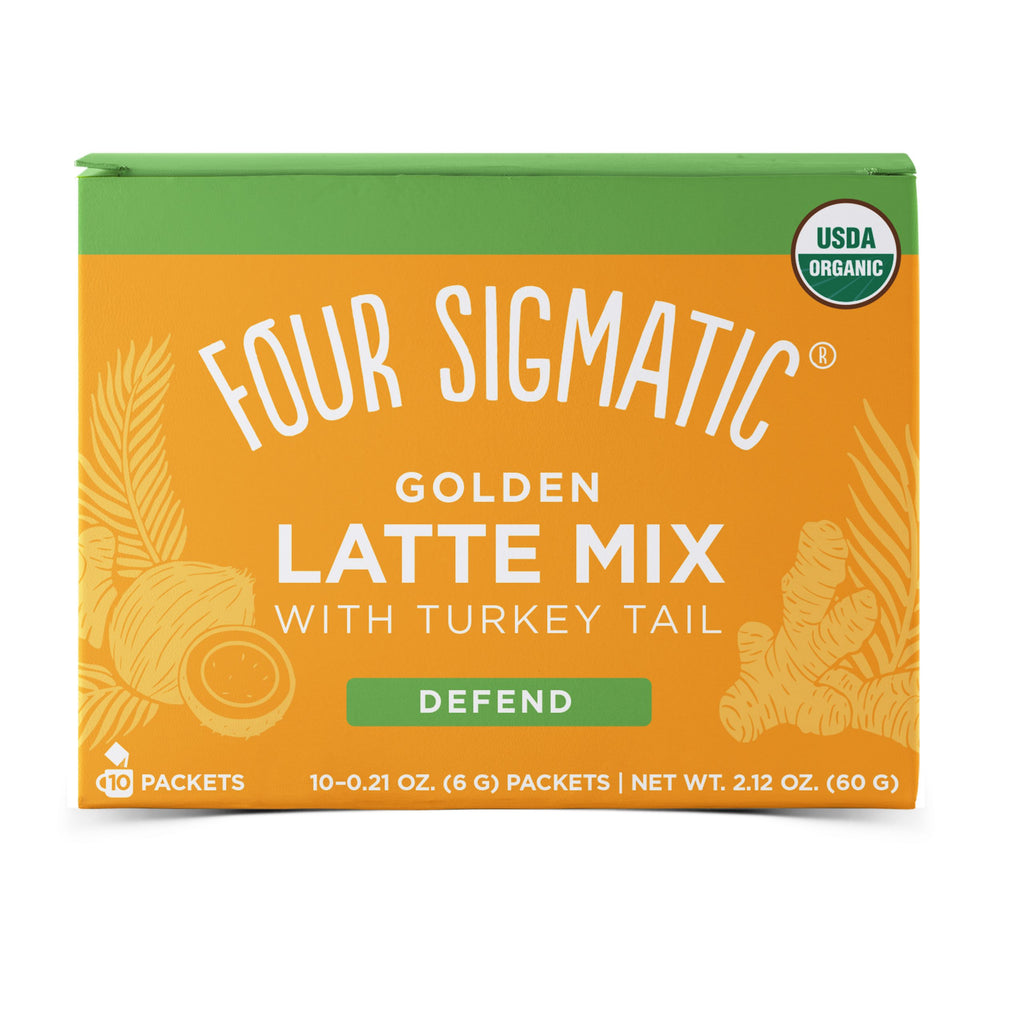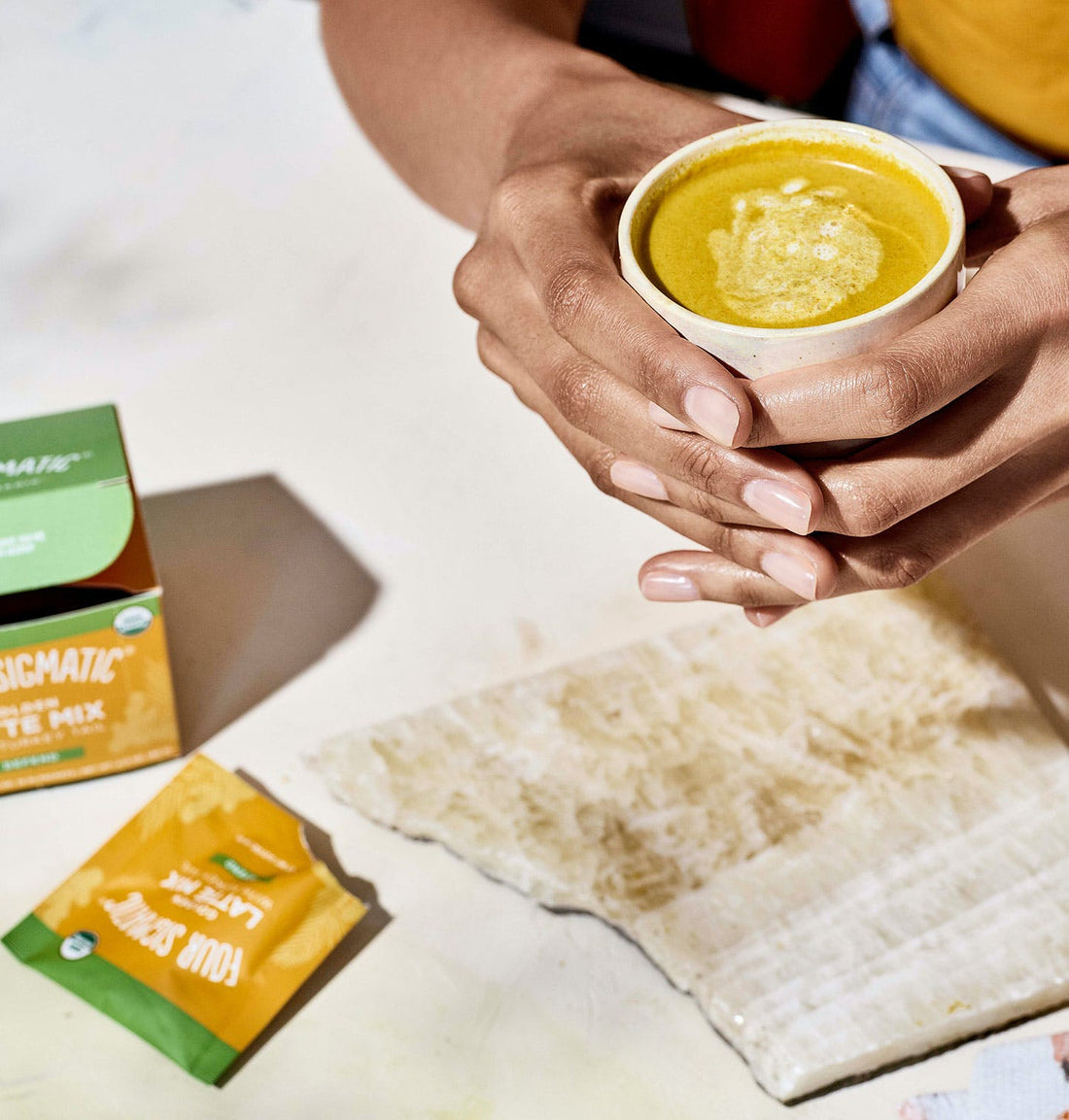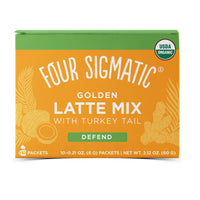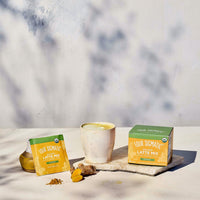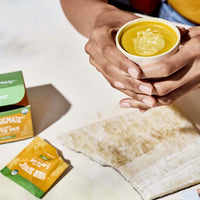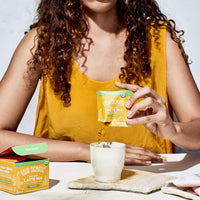 Mushroom Golden Latte Mix w/ Turkey Tail
Turmeric pairs with Turkey Tail mushroom in a soothing cup of mid-day sunshine. Each sip is a sweet belly rub that supports your immune system and overall wellbeing.

Mix. Sip. Defend.
Coconut milk powder is already added for a smooth and creamy latte that just needs hot water on your end. If you want to really elevate a latte, try adding coconut oil.
We believe in magic, not pixie dusting. A full 900 mg of turmeric in every single serving. 
Mixes earthy and creamy. You'll completely forget the word "mushroom" is on the bag while you're drinking it. You'll remember when you feel like you're glowing from the inside out. 
Ingredients: Organic Coconut Milk Powder, Organic Turmeric Powder (900 mg), Organic Coconut Palm Sugar, Organic Turkey Tail Extract (500mg), Organic Ginger Powder, Organic Tulsi (Holy Basil) Extract, Organic Black Pepper Powder, Organic Stevia Extract (Reb-A).
Contains Tree Nuts (Coconut).